Simple and Secure Client Management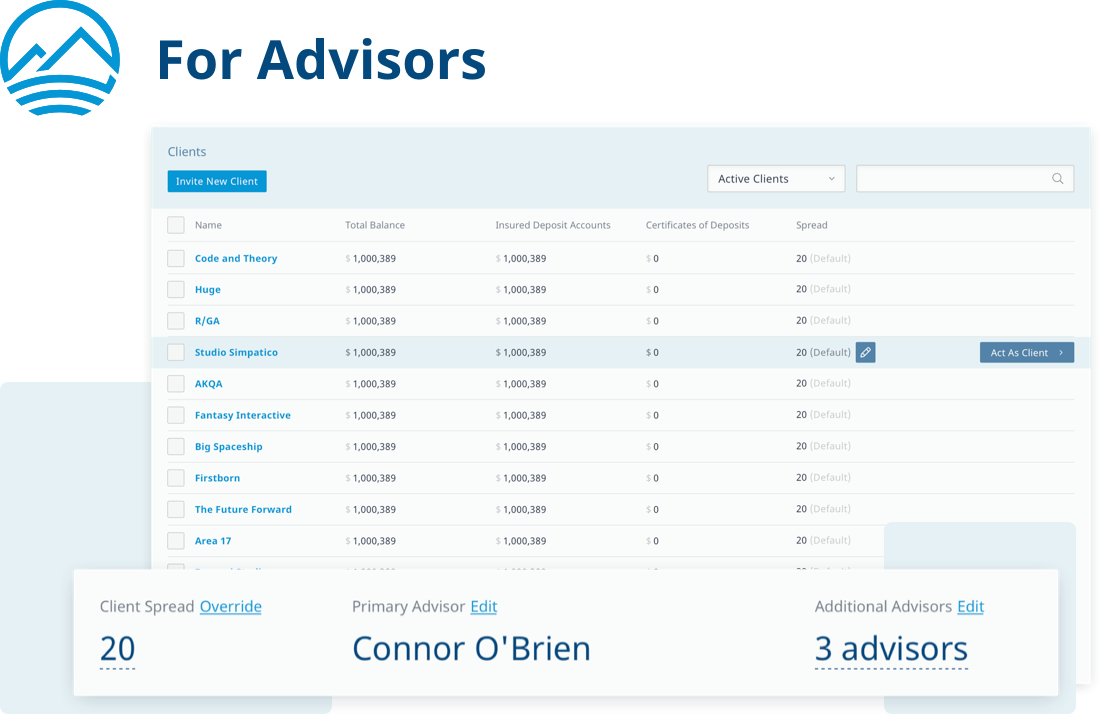 Manage Multiple Client Accounts with Ease
Set rates across client accounts, and override for individuals as needed. Assign accounts to agents, purchase certificates of deposit for clients, and access cash management information at a glance.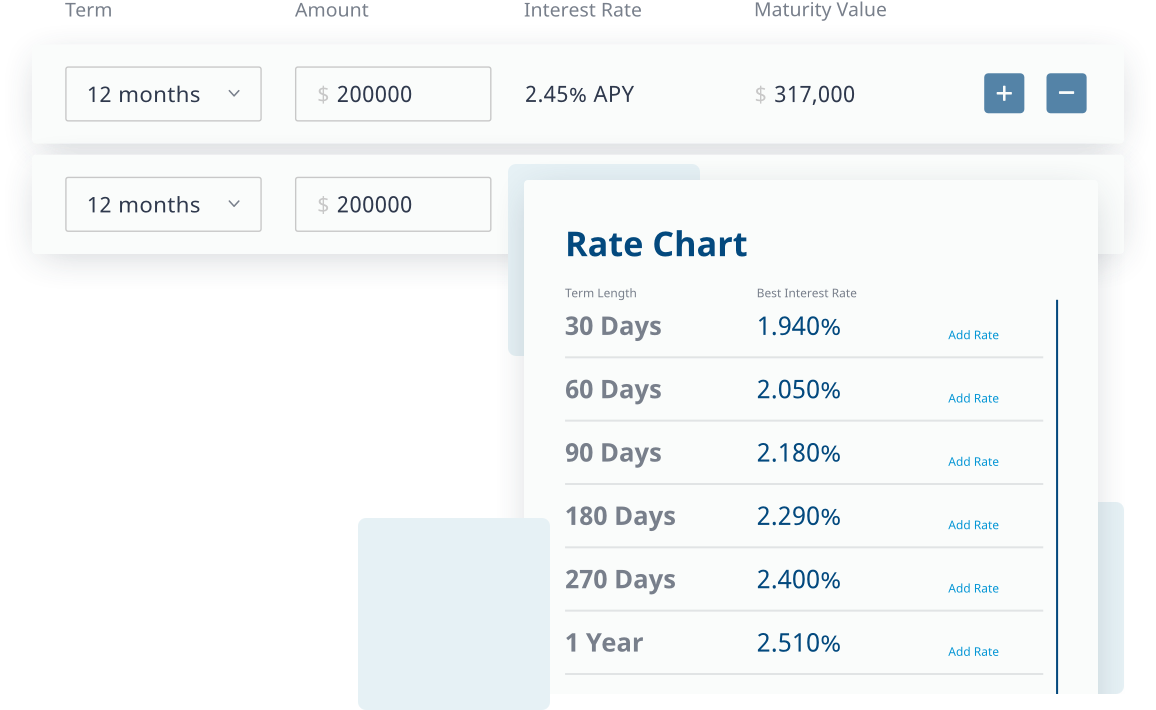 Find the Best Certificate of Deposit for Each Client
Search our selection of CDs by cost, term, and interest rate. With our network of banks, we'll always find the option that best fits your needs.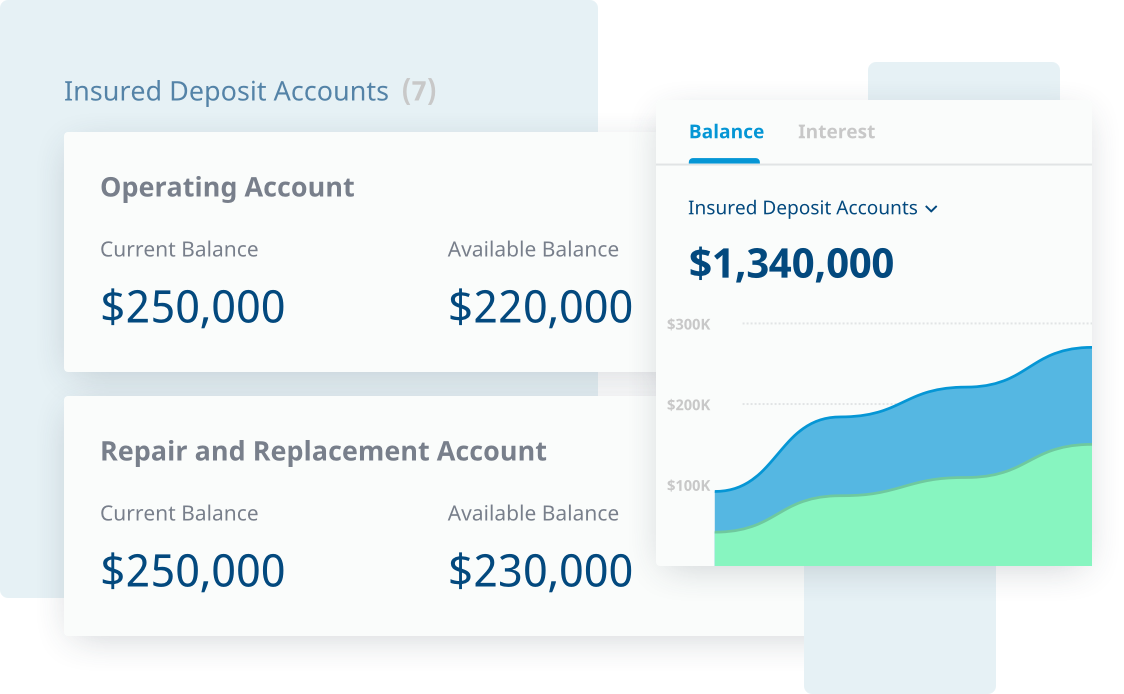 Client Accounts Insured up to $50 million
Getting the best rates for multiple CDs can mean purchasing from different banks. Landing Rock gives you a centralized location for cash management.